First dental visit
Your comfort and satisfaction are important from the get-go—and that starts here, with an explanation of what you can expect at your first dental visit to Dr. Peter Yi.
We're always happy to answer any questions you may have regarding your first dentist visit—just call, write, or ask your dentist.
Hellos and paperwork
In the waiting room, you will be greeted by your friendly Patient Service Representative who will get you started on your new patient paperwork.
Please come in 15 minutes before your appointment so you have time to complete your paperwork.
Save time: Access your new patient paperwork now. By filling out your forms now, you can save time in the office later.
Initial comprehensive exam & X-rays
You will meet with your dentist and dental hygienist to talk about your medical history. If you have any oral health worries or fears, you can feel comfortable sharing them with him or her—your comfort is most important, so we encourage you to ask questions.
Next, your dentist will likely examine your teeth, gums, and mouth, and take x-rays and/or panoramic radiographs. Panoramic radiographs help your dentist view unerupted or impacted teeth, as well as sinus conditions, and can detect lesions or fractures in the jaw.
This initial comprehensive exam is a no-risk way to learn the status of your oral health, and to learn how Dr. Peter Yi can help to address your dental needs.
Sit down with your dental team
Your dentist will discuss the comprehensive dental treatment plan he or she developed specifically for you. While your dentist will provide the expert guidance you deserve, your questions are always welcome and you always have the final say in your treatment.
Your treatment plan is designed to prevent small issues from getting bigger and more expensive, so it will address the problems that are bothering you now and may also identify others that could impact your long-term oral health.
After you've talked with your dentist, your Patient Service Representative will answer any questions or concerns you might have, including the payment options available and how your dental insurance works.
You're on your way to a healthier mouth
After your first dental visit, you will receive a copy of your dental treatment plan, which includes the price quote for your recommended treatments.
If you have any questions or if there's anything you don't understand, please call—we want to make sure you understand and feel comfortable with your recommended treatment.
No risks, no hidden fees
We will provide a clear, detailed estimate on the cost of your treatment plan in writing so you know what to expect.
Dental implant placement procedure
Dental Implants are a new alternative in tooth replacement. The procedure consists of two stages: placement of a replacement tooth root at your dental specialist's office, followed by placement of a tooth replacement (crown and custom abutment) at our office.
Dr. Peter Yi is an expert in creating dental implant restorations that look and feel like your natural teeth. Please do not hesitate to ask at your dental visit about tooth replacement options.
Duration of the Procedure
The duration of the procedure is highly variable, largely because healing is often required in between steps of the procedure.
In some cases, when there is abundant jawbone tissue and the patient is in good health, some specialists offer "immediate loading". In this single-day procedure, the implant and crown are placed simultaneously.
More commonly, the crown is fitted several months after implant placement, allowing the implant time to fuse with the jawbone. In cases involving bone grafting, the graft must first heal for several months before the implant can be placed. The implant must then integrate into the bone for several months before the crown can be adhered to the implant.
Dr. Peter Yi and his team will use their extensive expertise to guide you every step of the way during your implant process.
Your teeth are far more than practical tools. If flawed teeth are making you less than confident about smiling, it's time to consider solutions through cosmetic dentistry.
Whether you are interested in a simple smile upgrade with teeth whitening, or are looking for more advanced services like tooth replacement with dental implants, or shape, color and size restoration with porcelain veneers, Dr. Peter Yi has the knowledge and expertise to create a customized treatment to meet your needs.
Even for everyday dental issues, Dr. Peter Yi offer patients attractive options, including tooth-colored crowns, veneers, no metal partial dentures, and fillings. Chips and small spaces between teeth can be filled with tooth colored material in visits as short as 30 minutes. If you are considering smile enhancement, or just want to learn more about your options, we would love to hear from you.
Please call our office at 206-937-0600, or e-mail your questions to alaskajunctiondental@gmail.com.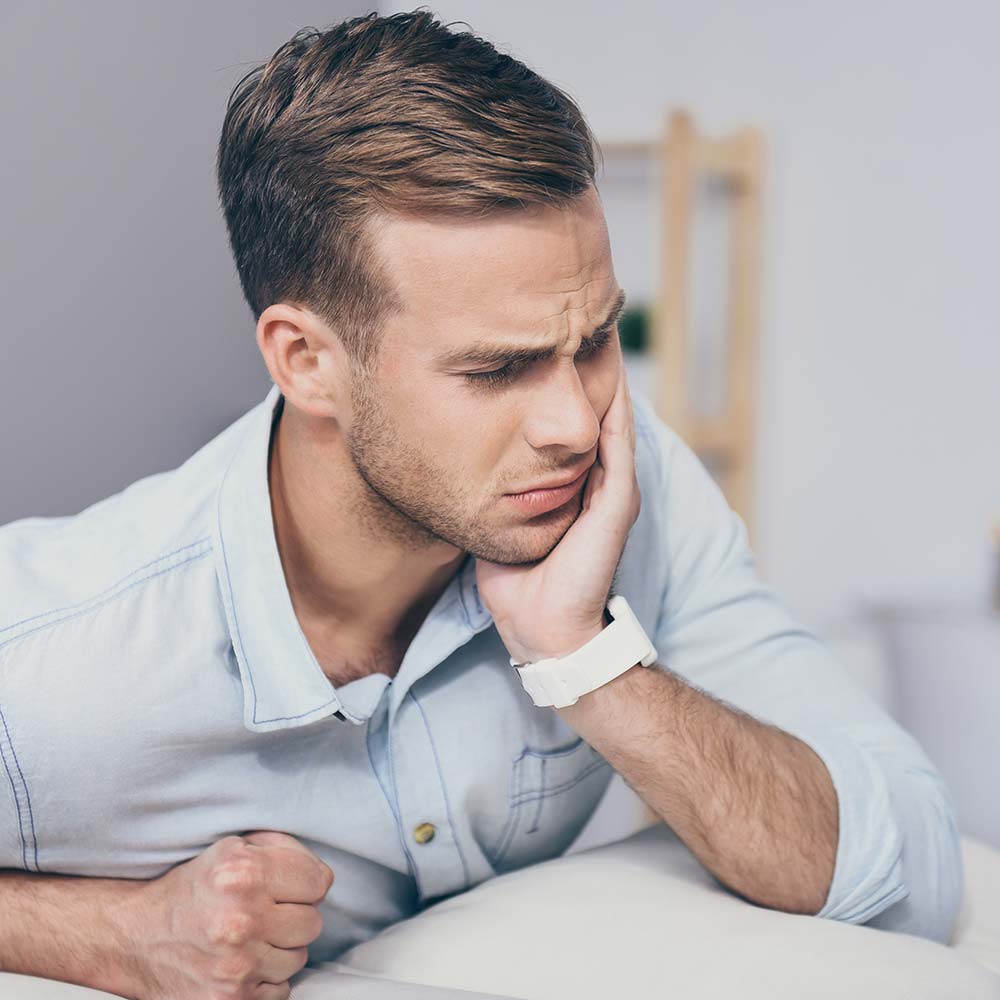 Dental problems do not always happen during regularly scheduled office hours. Dr. Peter Yi understands that tooth pain and oral injuries can occur at any time.
Please call us during business hours to schedule an emergency appointment time. Our helpful team will assess your situation and schedule you for same day evaluation if needed.
If you are an existing patient and have an emergency when our office is closed, Dr. Peter Yi is available to correspond on nights and weekends. Dr. Yi can consult with you over the phone and help you to determine the most appropriate next step for your condition.
Pediatric & Adult Checkups
What does a dental checkup include?
Dental checkups begin with a review of any symptoms you may be experiencing and a visual examination of your teeth and gums. The hygienist will perform a routine cleaning, using special tools to carefully clean your teeth surfaces including the area at the gum line where plaque and tartar form.
During the cleaning, the hygienist will be looking for places where your brushing and flossing techniques may not be effective at removing tartar and plaque. Once the cleaning is complete, the hygienist can give you tips to help you improve your techniques for better between-visit care. After the cleaning, your teeth and gums will be carefully examined for signs of decay and disease, and an oral cancer screening will be performed. You may also have dental x-rays. At the conclusion of your checkup, you'll learn about care recommendations to treat decay or other issues.
Do I have to have x-rays?
Yes, having dental x-rays plays a very important role in maintaining oral health throughout your lifetime. Dental x-rays enable the dentist to see the tooth structure that's below the gum line and not visible during visual examinations. Plus, they can provide important information about the health of your jaws as well as detecting issues affecting your tooth roots. Today's dental x-rays are one of the lowest radiation dose studies performed. A routine exam which includes 4 bitewings is about 0.005 mSv, which is less than one day of natural background radiation. It is also about the same amount of radiation exposure from a short airplane flight (~1-2 hours). Proper shielding is also used, which makes the potential risk even lower.
When should your child first visit the dentist?
Most American children don't see their family dentist until they are well over 2 years old, far later than is recommended by both dental and medical professionals. The American Academy of Pediatric Dentistry (AAPD) recommends that a child go to the dentist by age 1 or within six months after the first tooth erupts. Primary teeth typically begin growing in around 6 months of age.
How often should my child see the dentist?
Your child needs to have a routine dental checkup every six months, just like an adult. The American Academy of Pediatric Dentistry also recommends children be seen as soon as their first tooth emerges to look for signs of dental problems that are best treated early. Don't skip appointments – dental checkups play an important role in establishing healthy habits that can last for the rest of your child's life.
How can I keep my teeth healthy between visits?
The best way to keep your teeth and gums healthy is to brush and floss regularly and make sure your child does the same. Also, avoid sugary and sticky snacks including sports drinks, and make sure your child wears a mouthguard when participating in sports.
You deserve a bright, confident smile. There are many over the counter products and techniques available for people who want to achieve a brighter smile. With so many options available, it can be difficult to choose the method that is right for you. The best way to begin any teeth-whitening regimen is to schedule an appointment and talk to your doctor about the differences between over the counter whitening and professional whitening.
What type of professional grade whitening does your office offer?
Dr. Peter Yi knows having whiter teeth has now become the number one aesthetic concern of most patients. There are a number of ways to whiten teeth. The most popular method is an at home custom made tray system that will lighten teeth dramatically. Since tooth whitening only works on natural tooth enamel, it is important to evaluate replacement of any old fillings, crowns, etc. Replacement of any restorations will be done after whitening is complete to ensure the new restorations match your new shade.
Our take home whitening kit is a type of professional whitening that uses custom made trays and whitening gel available only through your dentist. We will take impressions of your teeth to make molds used to fabricate whitening trays. These will be given to you to take home along with prescription strength whitening gel to use in the trays. The whitening gel is then placed in trays that fit perfectly over your teeth.
Unlike strips, this process whitens all your natural teeth and may contain ingredients intended to provide maximum comfort. At-home professional tray whitening generally takes ten to 14 days, although you may notice results in as little as three to five days.
How does teeth whitening work?
You already know that whitening works, but do you know how?
Stains on teeth can be classified in one of two ways: extrinsic or intrinsic. Extrinsic stains appear on the surface of your teeth. Intrinsic stains live between the microcracks in your enamel and deep within your dentin (the layer of your tooth underneath your enamel). Whitening toothpastes and mouth rinses may be able to remove some of the extrinsic stains on your teeth. But only teeth whitening agents can remove the stubborn extrinsic stains and the unsightly intrinsic stains that cause your teeth to look discolored.
Keep in mind though that whitening is not permanent. A touch-up maybe needed every several months, and more often if you smoke, drink coffee, tea, or wine. The touch- up is a process in which you utilize your custom trays and prescription strength gel to re-whiten the teeth. The touch-up will almost certainly take less time than the original whitening process.